These days it's more important than ever to fight off those germs and stay healthy! A quick homemade hand sanitizer spray can help you do just that!
In this hand sanitizer recipe, all you'll need is a bit of alcohol and some essential oils!
Coronavirus disclaimer: Hand sanitizer is not a substitute for thorough handwashing according to CDC guidelines.
According to CDC guidelines, hand sanitizer should be at least 60% alcohol. Therefore the use of Everclear or similar is recommended. The World Health Organization has also released their official handrub formula.
Please consult a medical professional for medical direction and advice.
Keep in mind a good hand scrubbing for at least 20 seconds is always best to eliminate germs. But, a good diy hand sanitizer spray will help eliminate germs when you aren't near a sink or are just feeling extra germaphobic!
Without further ado let's dive into just how easy it is to make your own hand sanitizer spray with essential oils.
Hand sanitizer spray ingredients list
The ingredients for this natural hand sanitizer spray recipe are pretty straight forward. All you need is:
2oz Alcohol (Vodka, Witch Hazel, Everclear, or similar)
15 – 20 drops essential oils
Enough of that, now onto how to make hand sanitizer spray!
Add 2 ounces of vodka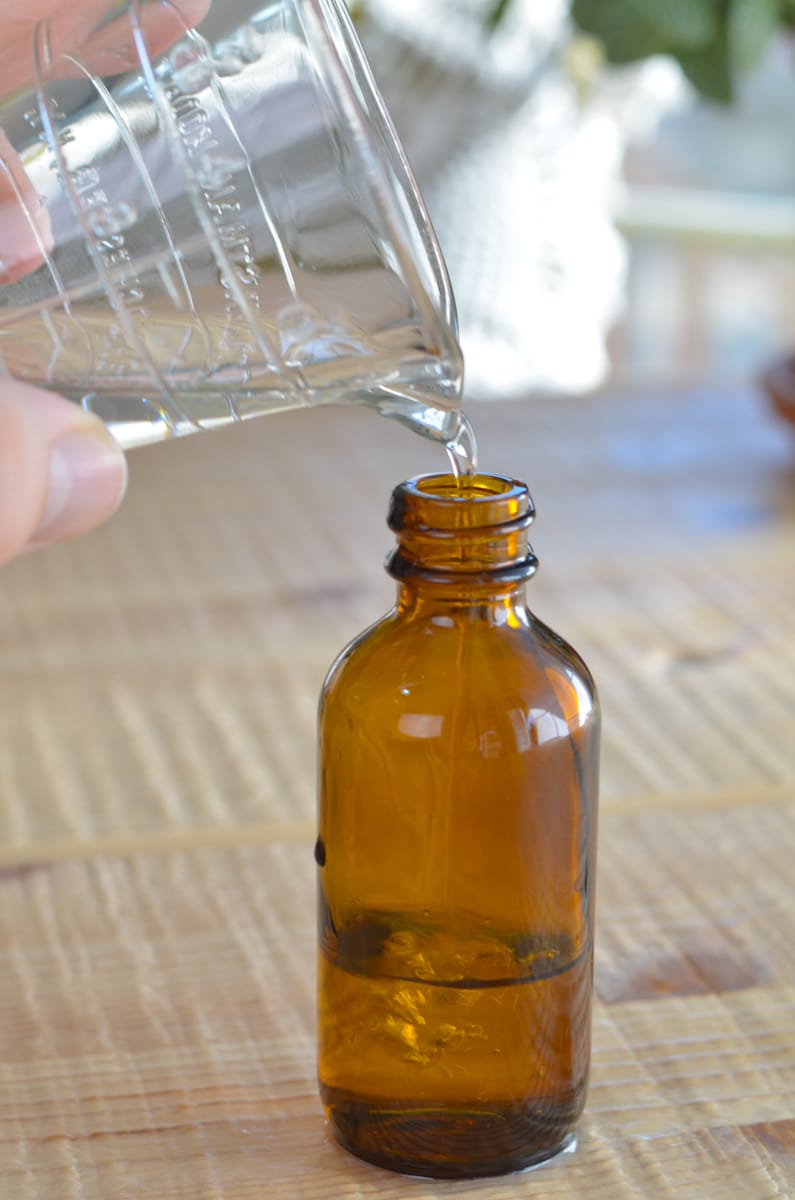 First pick yourself up a handy brown 2oz glass spray bottle like the one I'm using or something similar from Amazon that you can use for you finished hand sanitizer spray.
For my recipe I am adding 2 ounces of vodka to my spray bottle.
In this recipe the vodka is what is doing the majority of the heavy lifting. Alcohol is an anti-microbial and is the same primary ingredient in the majority of store-bought hand sanitizers.
I am using 80 proof vodka, but if you can get your hands on something higher proof do that. According to CDC recommendations a mixture containing at least 60% alcohol is best for killing germs. If you can get your hands on some Everclear which ranges from 120 to 190 proof or something similar, use that!
Note: Alcohol can be very drying to the hands.
Add 15 – 20 drop of essential oils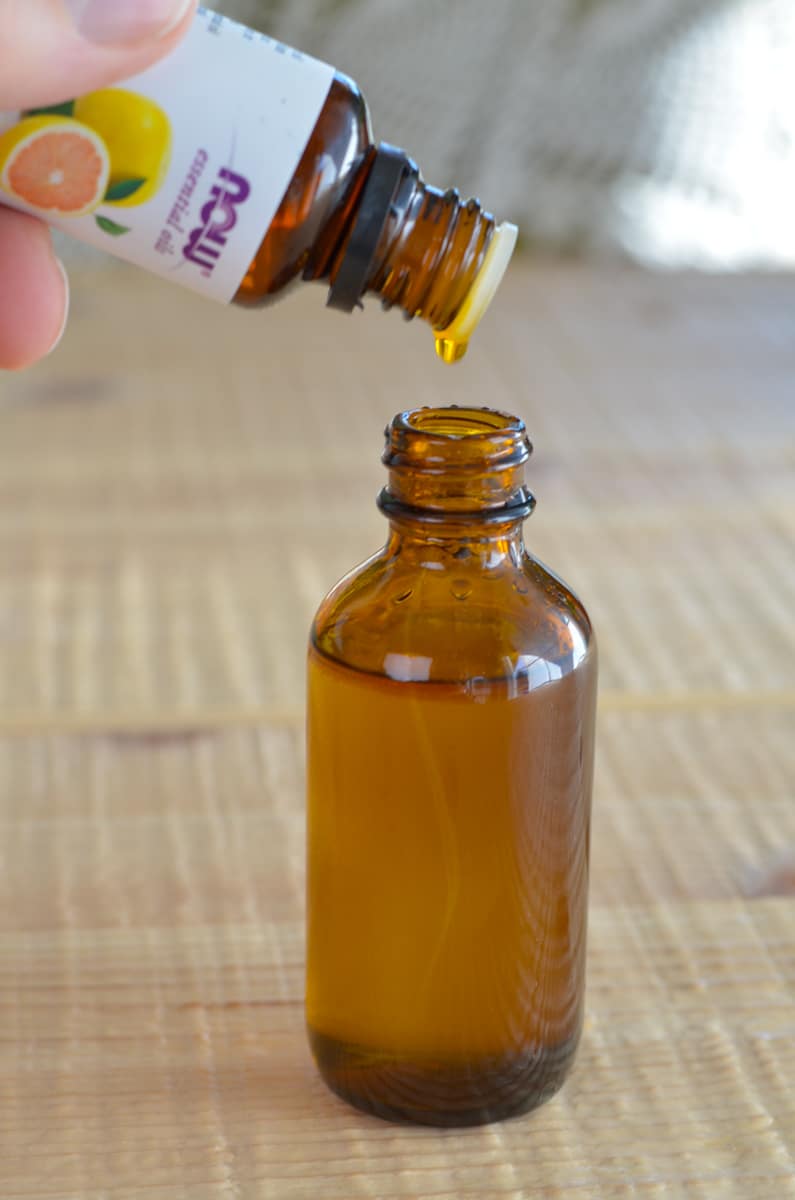 Next drop in about 15-20 drops of essentials oils.
I am using grapefruit essential oil in my homemade hand sanitizer batch.
The essential oils in this diy hand sanitizer spray are mostly here to make you smell good and clean!
In general you can use whatever essential oils you prefer. Essential oils can also themselves be anti-microbial and germ killing, but the Alcohol is really what does the germ killing in this recipe.
You can pick up some grapefruit essential oil like I am using, or pick up yourself a handy essential oils starter set.
Mix hand sanitizer spray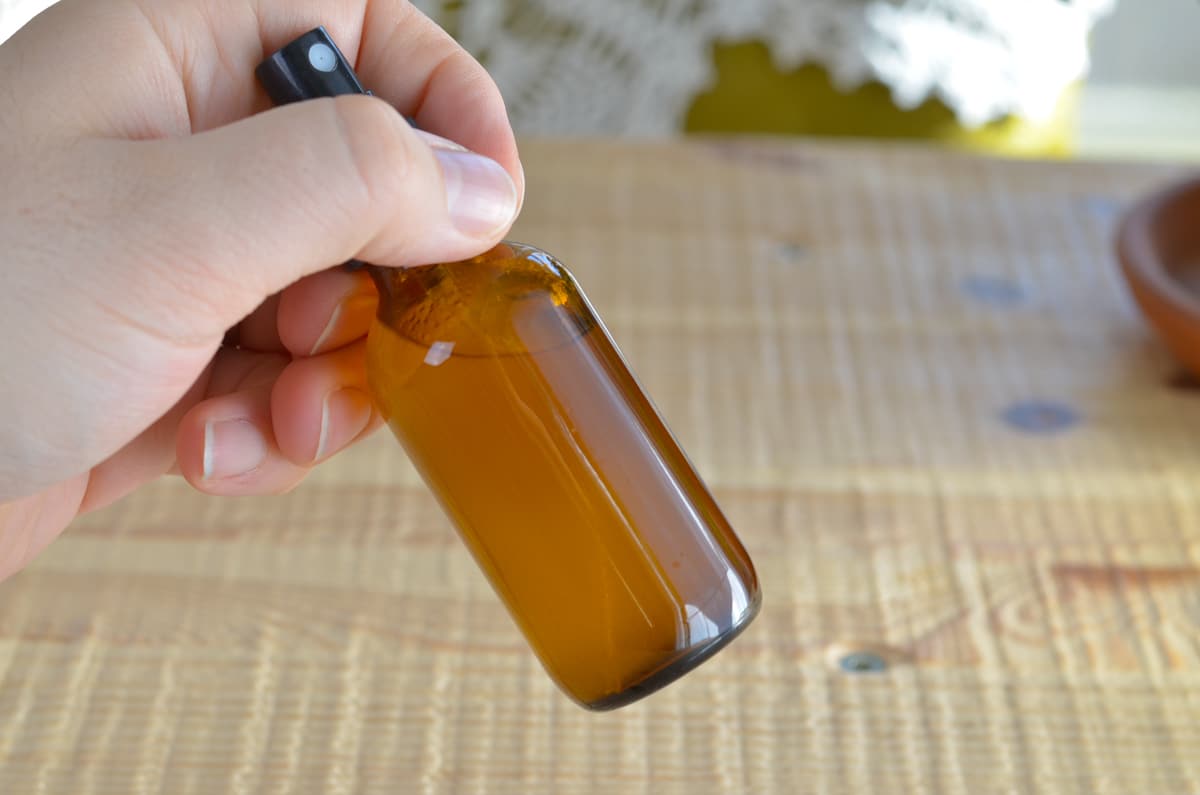 Lastly, give your bottle of diy hand sanitizer spray a quick shake to thoroughly mix the ingredients together.
That's it! Now you know how to make your own hand sanitizer spray from scratch!
Use your homemade hand sanitizer spray!
Now, if you have to be out and about and are away from a sink and soap give your hands a couple of quick sprays of eo hand sanitizer spray. Then rub your hands together to ensure complete coverage.
Remember, this homemade hand sanitizer spray should not be used instead of washing your hands.
Please review the CDC guidelines on hand washing to make sure that you are keeping yourself as safe as possible!
Finished hand sanitizer spray!
I hope you found this super easy essential oil hand sanitizer spray useful! If so please share it on social media.
Thanks!
– Lance
Homemade Hand Sanitizer Spray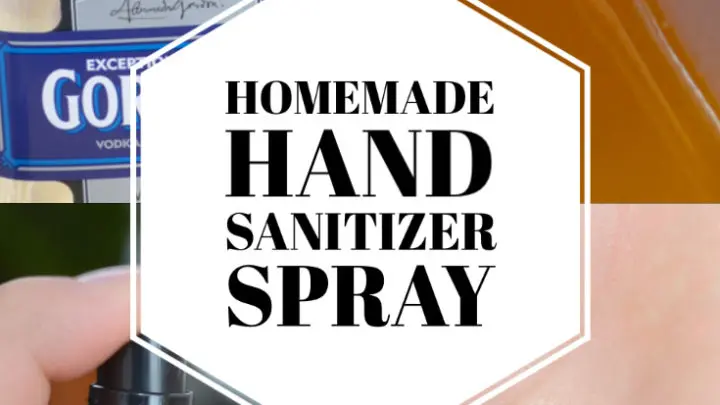 Here is how to make a quick and easy homemade hand sanitizer spray using alcohol and essential oils. Just spray and rub on your hands!
Materials
2 ounces Everclear or Vodka
15 - 20 drops essential oils
Tools
2 ounce brown glass bottle
Instructions
Add 2 ounces of vodka to brown glass bottle
Add 15 - 20 drop of essential oils
Mix hand sanitizer spray
Use your homemade hand sanitizer spray!
Notes
Essential oil disclaimer: The essential oils used in this post are generally considered to be safe. However, essential oils are very potent and should not be used undiluted or ingested without the guidance of a professional. Essential oils should not be used by those who are pregnant and in the firt trimester, babies, or those with extreme allergies. If you experience and allergic reaction stop using essentials oils immediately and consult a medical professional.

Disclaimer: Any specific health claim or nutritional claims or information provided on the website are for informational purposes only. Nothing on the website is offered is intended to be a substitute for professional medical, health, or nutritional advice, diagnosis, or treatment.
Last update on 2023-12-02 / Affiliate links / Images from Amazon Product Advertising API