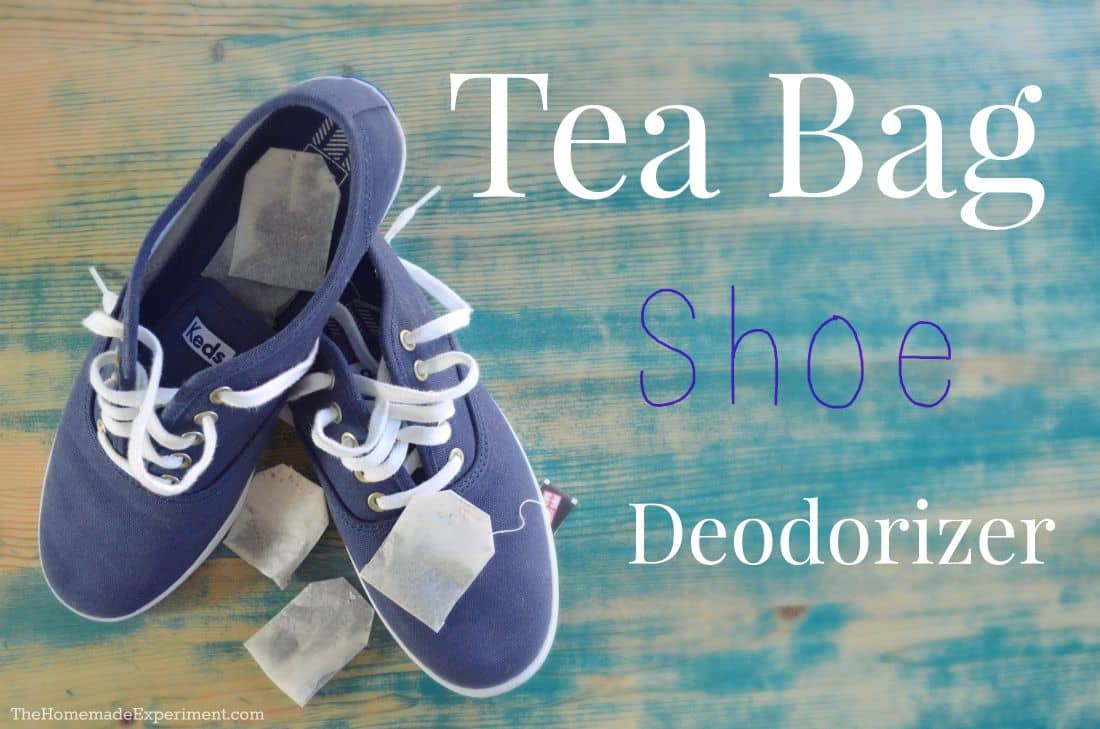 I don't have crazy stinky feet or anything, but having nice fresh smelling shoes is oh so nice!  I'm always in the market for something that will make my world smell a bit better so I decided to try this new method for deodorizing shoes.
It turns out tea bags are a great solution for a simple homemade shoe deodorizer without having go wash the shoes.  The best part about using tea bags to deodorize your shoes is that you can pick any flavor, or should I say scent, of tea bag that you want.  Apple spice, peppermint, or lavender scented shoes anyone?  I say, yes please!
I figured I'd test out this new shoe deodorizing remedy with a few bags of mint tea since I've always got a few boxes of that laying around and, hey, minty shoes sound/smell pretty good to me!
Read More

about Use Tea Bags In Shoes To Remove Bad Odors