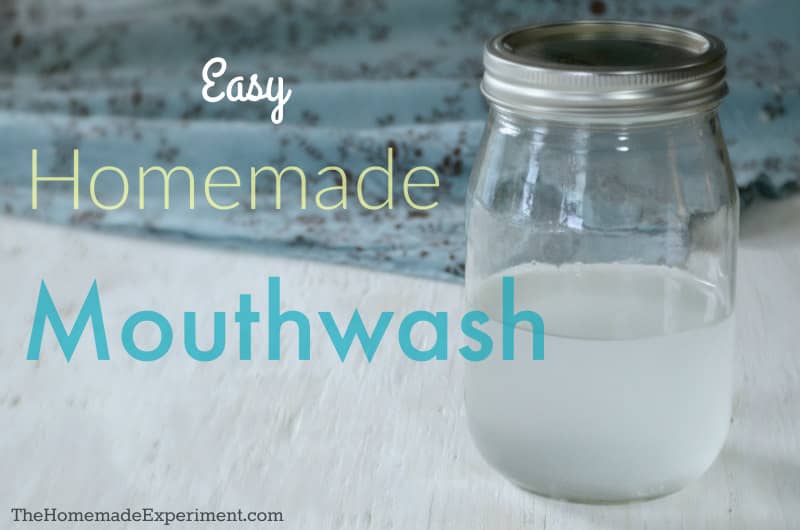 How To Make Homemade Baking Soda Mouthwash
Stinky breath is no fun.  In my opinion, neither is the typical store bought mouthwash that incinerates your mouth in the name of good smelling breath.  I wanted to see if could find a nice more soothing homemade mouthwash alternative to the nuclear option we typically pickup from the store.  I wanted to find a recipe that would help control bad breath as well as leave my mouth feeling squeaky clean and minty fresh.
This simple to make homemade mouthwash using only water, baking soda, and some essential oils.  Of course there are more complex mouthwash recipes out there, but if you are looking for a functional simple recipe that takes no time at all then read on!  Here is how to make your very own homemade mouthwash….