DIY Baking Soda Toothpaste Recipe
If you want to make your own diy toothpaste, then this extremely easy homemade baking soda toothpaste recipe(aka bicarb soda toothpaste) is a great one that you can literally throw together without measuring a thing.
This recipe only takes minutes to make. Or if you're like me, and very messy, you could probably speed through it in under a minute!
Whether you're looking to get away from the chemicals in store bought toothpaste, or you just ran out of toothpaste this is the recipe for you. You will be brushing your teeth in no time flat with your fresh batch to baking soda toothpaste!
Baking Soda Toothpaste Ingredients
The ingredients for baking soda toothpaste recipe are super simple:
Baking Soda (sodium bicarbonate/bicarbonate of soda)
Water
That's it, I said it was easy.
Measure 2/3 Cup Baking Soda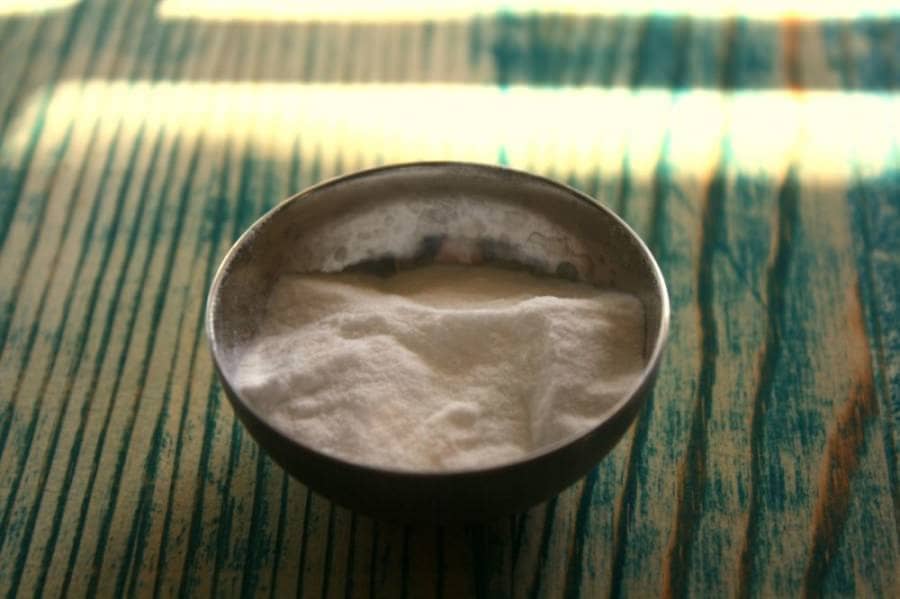 To be honest, for this recipe you can use as much, or as little baking soda (sodium bicarbonate) as you want.
If you just want to make a small sample batch to test out the recipe only use a little. You can start with a tablespoon of baking soda, for example.
If you want to make a tubes worth of toothpaste use 2/3 to 3/4 of a cup of baking soda.
Add Water as Desired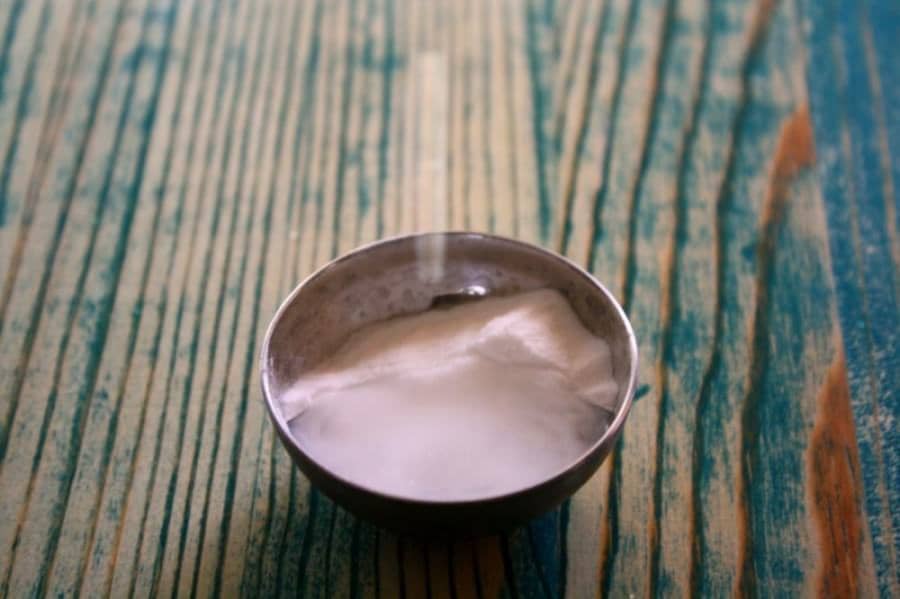 Just start adding water a little at a time until you get the consistency you want. This diy toothpaste will not give you the same texture you are used to in toothpaste. Don't expect it to become smooth. It will be a little gritty no matter what.
Personally, I only add enough water to make all of the baking soda wet, creating a thick paste that will stick to the toothbrush.
Mix Into a Paste (a Toothpaste)
Stir your mixture together until you get an even consistency. You're done, that's it, a dead simple recipe for making homemade baking soda toothpaste.
Adding more water will result in some separation between the baking soda and the water if you let it sit for a while, just make sure to mix it up before you use it each time.
Now go try it out, and give your teeth a brush!
Does Baking Soda Toothpaste Work?
Heck yes it does. It works just as good if not better than every toothpaste I have ever used. It gets my teeth feeling squeaky clean, and they stay feeling nice and clean until the next time I brush my teeth.
Baking soda as you probably know is also an awesome odor remover. For that reason baking soda toothpaste is also great at helping to get rid of bad breath.
DIY Baking Soda Toothpaste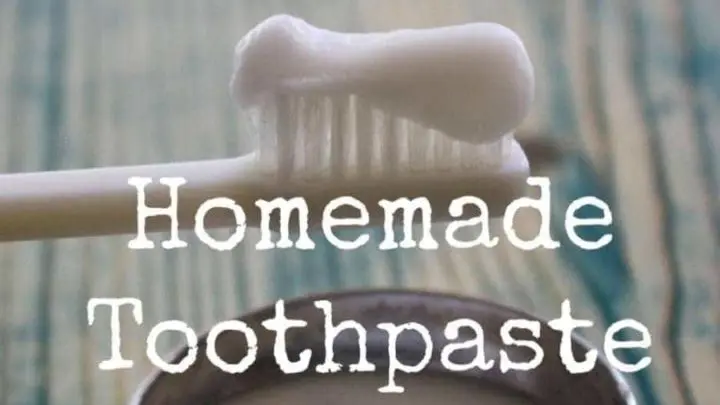 This super simple homemade baking soda toothpaste recipe is fast and easy to make. Best of all this diy homemade toothpaste will help get your teeth clean in no time too!
Materials
2/3 cup Baking Soda
2 Tbsp. Water
Instructions
Measure 2/3 cup of baking soda and add to mixing bowl.
Add 2 tbsp. water or to desired consistency.
Mix together the baking soda and water until you get a paste consistency you are happy with.
Give your teeth a good brush with your new batch of homemade toothpaste.
Can you brush your teeth with baking soda?
Yes, you really can brush your teeth with baking soda. In general baking soda helps to fight bacteria, promotes tooth whitening and stain removal, and remove plaque when brushing.
Storing Baking Soda Toothpaste
You can store your brand spanking new toothpaste in any airtight container you'd like. Or if you want you can recycle an old toothpaste tube, and refill it with your new toothpaste.
How long does baking soda toothpaste last?
This will easily last for a week. The less air that gets to it, the less bacteria and things like that will reach it, and therefore it will last longer. (Updated thanks to Charde for the question)
If Your Baking Soda Toothpaste Dries Out
If your toothpaste does end out drying out a little bit you can always add a little water to it to make it a good consistency again.
Don't Eat Your Toothpaste
Just as with regular toothpaste don't swallow baking soda toothpaste. Baking soda is safe, we use it for baking! But, you definitely shouldn't swallow a bunch of it all at once.
Pick a Good Toothbrush
Use a good soft bristle toothbrush. Brushing too hard with a firm bristled brush can damage your enamel. Personally, I like these bamboo toothbrushes, they are largely compostable, look awesome, and are made from renewable resources.
Natural Pre-made Alternatives
If you are looking for a good alternative toothpaste outside of the mainstream ones that tend to have a bunch of chemicals but don't necessarily want to make your own toothpaste. Read my full post on the best natural toothpastes for more options than these two recommendations below.
Hello Charcoal Toothpaste
This is another great natural toothpaste option made from activated charcoal and coconut oil. With no fluoride and being completely vegan it's another great option. It's texture is a bit closer to traditional store bought toothpaste than the Earthpaste above. I really like the minty taste!
Check out my full Hello Charcoal Toothpaste reivew as well.
Earthpaste by Redmond
Eathpaste is an awesome all natural toothpaste that doesn't contain any flouride and is made from natural bentonite clay, sea salt, and activated charcoal. This toothpaste is definitely something a little different and takes some getting used, the clay gives it s smoother less gel like texture than your average store bought toothpaste.
I highly recommend it if you are looking for something new!
Last update on 2023-12-04 / Affiliate links / Images from Amazon Product Advertising API