How To Make Homemade Baking Soda Mouthwash
Stinky breath is no fun. In my opinion, neither is the typical store bought mouthwash that incinerates your mouth in the name of good smelling breath. I wanted to see if could find a nice more soothing homemade mouthwash alternative to the nuclear option we typically pickup from the store. I wanted to find a recipe that would help control bad breath as well as leave my mouth feeling squeaky clean and minty fresh.
This simple to make homemade mouthwash using only water, baking soda, and some essential oils. Of course there are more complex mouthwash recipes out there, but if you are looking for a functional simple recipe that takes no time at all then read on! Here is how to make your very own homemade mouthwash.
Homemade Mouthwash Ingredients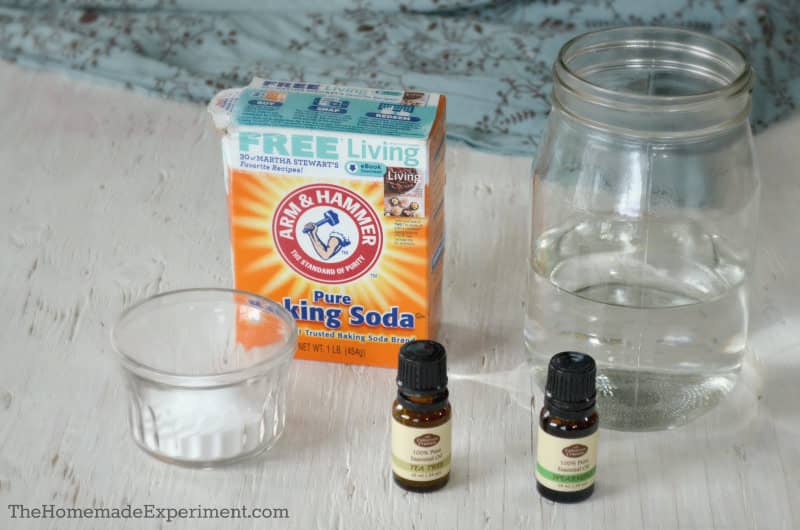 Water
Mason Jar (Optional, any closed container will work)
That's all we need, let's make out mouthwash.
Get Some Water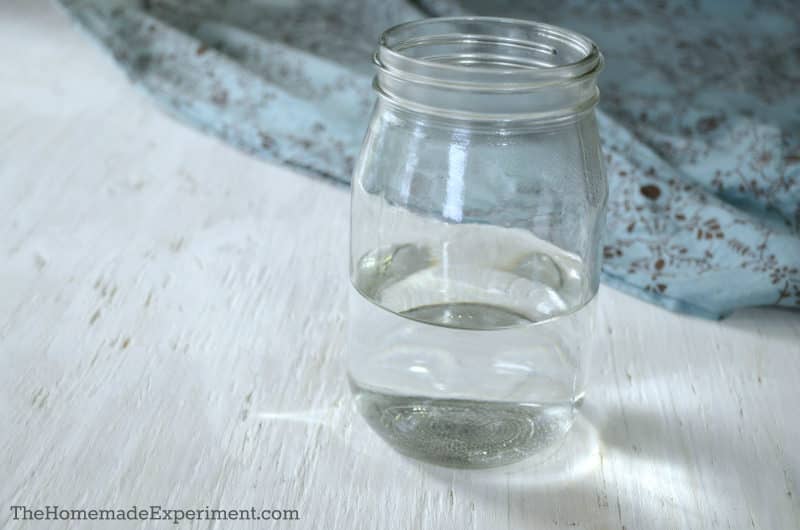 Start by adding 1 cup of warm water to a container that will allow for easy mixing. I choose to use a handy dandy mason jar for my homemade mouthwash.
Dump in Baking Soda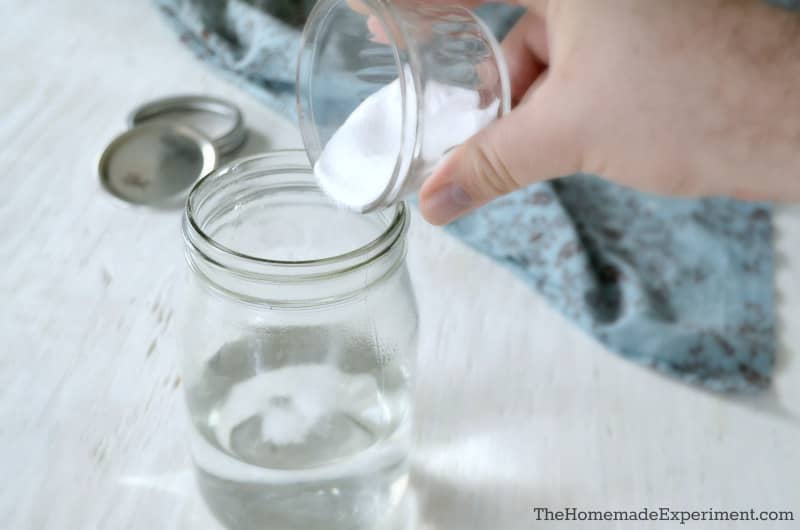 After that add in 1 teaspoon of baking soda. In this mouthwash recipe it is the baking soda that will perform the heavy lifting of odor destruction.
I like to use a bit more baking soda than most recipes you'll find floating around the internet. My philosophy when it comes to baking soda and bad breath is that the more baking soda I use the better my breath will be! ;)
Add Essential Oils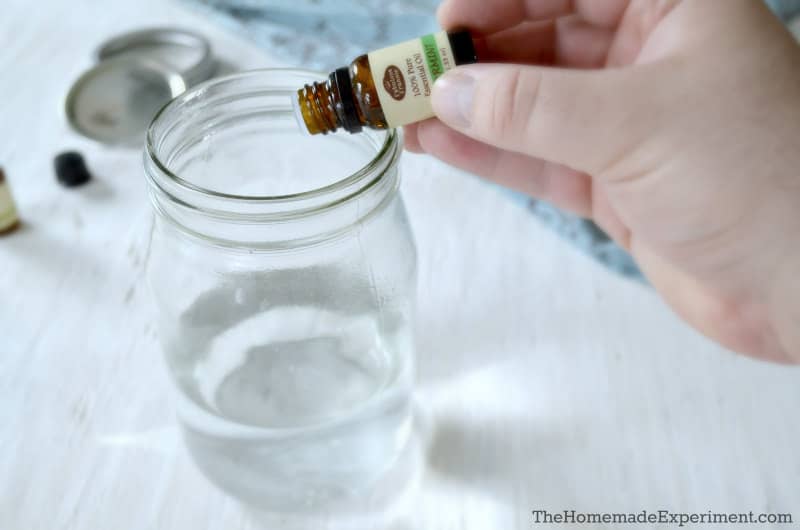 Last, we'll add in our essential oils: 5 drops tea tree oil and 7 drops spearmint. The tea tree oil will also help to fight bad breath alongside the baking soda as it has antibacterial properties and will help to eliminate the smell producing bacteria that's hiding in your mouth. As you may or may not know tea tree oil does have a very strong scent, for this reason I use spearmint essential oil to help mask the tea tree oil and to give my mouth that refreshing finish I was looking for.
That being said, use whatever essential oils you enjoy most and in whatever amount gets you a mouthwash that you enjoy. Citrus essentials oils might be another great direction to go for mouthwash as well. If you need to get some essential oils head on over to amazon and pick yourself up a nice essential oil starter set to help you make your mouthwash.
Shake or Stir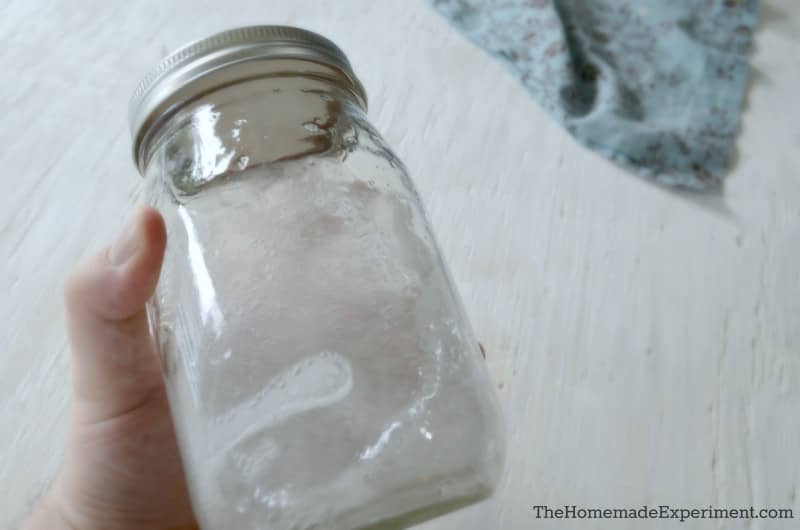 Now slap on your lid or breakout your spoon and get mixing. I find that the warm water helps everything to mix together a bit more evenly. You should only need a few quick shakes or stirs and you'll be ready to get mouth washing!
Swish, Spit, Repeat
Take a big mouthful (but don't choke!) and get swishing. Swish your freshly minted (had to!) mouthwash for a minute before spitting. Repeat this ritual daily and you'll be well on your way to getting rid of that bad breath.
Side-effects my include the reduction of cringing by friends, family, and coworkers during close proximity conversation and delighting those you may kiss.
Keep in mind this mouthwash is best to use within 24 hours. I like to mix up a new batch daily, scale the recipe as needed so you don't have too much extra.
How Well Does It Work
This homemade mouthwash works fantastically. As usual I took a big mouthful of mouthwash with more than a bit of skepticism, How could a mouthwash possible work without making my mouth feel like it was on fire?
The baking soda makes the mouthwash a slightly more gritty than the average mouthwash, and the tea tree oil does take a little getting used to, but the spearmint rounds things out nicely creating a pleasant mouthwash.
After 60 seconds of swishing my teeth felt smooth and clean and my mouth seemed to be odor free with a slight minty fresh flavor left behind.
I was delighted by how well this recipe worked. I think I have been permanently converted to using homemade mouthwash.