I used to go through a lot of paper towels. I didn't like getting regular towels dirty or risk staining them to clean up messes.
After a while constantly using and throwing away paper towels like some sort of garbage monster started to feel very wasteful so I started looking for some good alternatives.
I eventually ran across Bambooee reusable bamboo paper towels as a possible alternative to paper towels. According to Bambooee, "Everyday 3,000 tons of paper towel waste is produced." So I decided to review bambooee reusable organic unpaper towels to see if they could help me with my paper towel dependency and my waste.
Alternatively check out my full unpaper towel options post or my review of my new favorite unpaper towels Wowables review.
Reusable Bamboo Paper Towels Help Reduce Massive Paper Towel Waste
My quick verdict is that, yes, reusable bamboo paper towels are worth checking out if you are on a mission to reduce waste. They have their draw backs, but at the very least one roll will help you to reduce your waste and spending on papers towels by replacing 286 rolls of paper towels (bambooee.com).
If you are interested in checking them out, you can buy them on Amazon!

However, these are not compostable. For that reason, when I need to replace these I will purchase some natural 100% organic fiber towels that i can compost once they are worn out.
What Are Bambooee Unpaper Towels Made From?
These paper towels are made from a rayon that is produced from organic and sustainably sourced bamboo that is completely regrown each year. Because they are produced from a rayon this also means that they are not biodegradable or compostable.
What I Like About These Unpaper Towels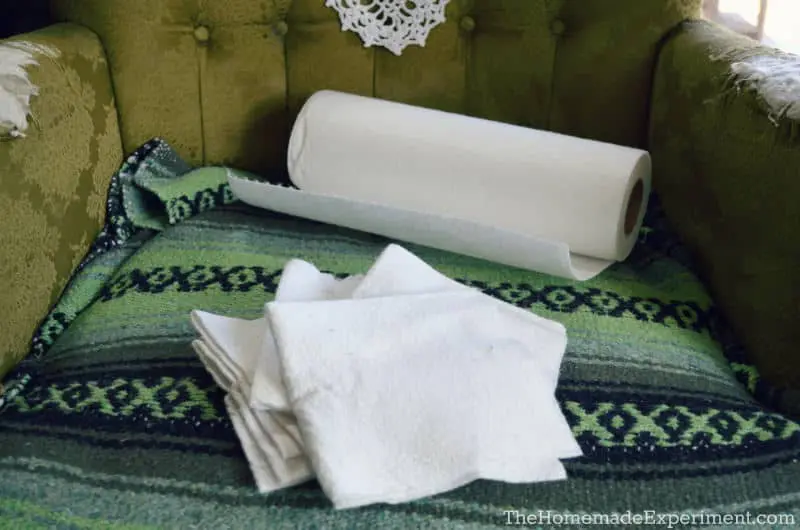 There is a lot to like about these reusable bamboo paper towels. I really like how the materials are sourced for these. They are organic and sustainable sourced. Bambooee will also plant a tree for each roll that is purchased. I love that!
They work even better than paper towels by consistently absorbing more than regular paper towels. These are a great washable paper towel that you can easily wring without tearing and can be washed 100 times before they wear out.
They also help reduce waste and costs massively by replacing 286 rolls of paper towels(according to Bamboo). Which, at the time of writing this, would save somewhere in the ballpark of $450-700 depending on the quality of the paper towels you buy currently.
This claim certainly rings true for me. We have bought way less paper towels since we started using these. I only use paper towels for the occasional cooking task or for cat throw ups.
What I Don't Like
I don't like that the manufacturer, Bambooee, directs you to not dry them in a clothes dryer, but to instead hang dry them. That makes these a much less convenient solution in my book. Which leads to…
They do pill and attract hair more than I would like. Of course, that could have more to do with me ignoring the manufacturer directions to not dry them in my clothes dryer.
Honestly, there isn't a lot that I don't like. But, the next issue is going to be a deal breaker for me when it comes to re-buying this product again.
Really, the one big negative mark for these in my book is that they are not biodegradable or compostable. They must be thrown away once they have worn out and when a zero waste solution is so easily attainable by buying a natural fiber towel that I can easily recycle I will have to go that route when I have to replace these.
Living with them
Bamboo reusable paper towels are great to use on a day to day basis.
Initial Stiffness
When you first get them they will be on a roll and very stiff causing them to not absorb very well initially. I would recommend running them through the wash once before using them to help them to become more absorbent.
Storing Them
After you remove them from the roll you will want to have a place lined up to store them after you use them the first time. We have been using one of our spare grocery tote bags for the last couple of years.
How to Wash Bambooee Towels
To wash them put them in the washing machine on on the cold or warm setting. I wash these with my other kitchen towels usually.
Line Dry Bamboo Paper Towels
They should then be line dried. This will produce less pilling and keep them looking fresher for longer!
Disposing of Bamboo Paper Towels
As I mentioned before, it's a really big bummer that these are not recyclable and that they will end up in the landfill once you are done using them.
Alternative Unpaper Towel Options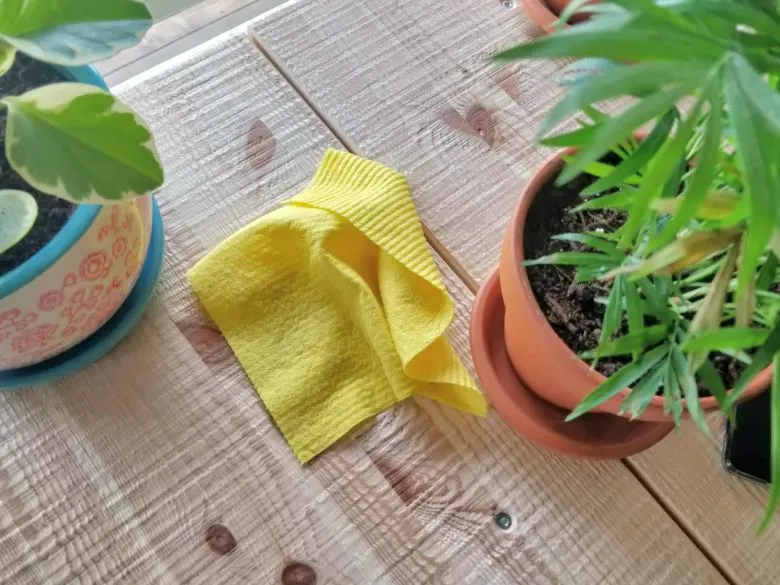 There are a couple alternatives to check out if you want to go with a more sustainable lower waste option. I will likely be buying one or more of these in the near future to give them a try myself.
100% Organic natural fiber towels like these Waffle Cotton dish towel or these Flax & Cotton Linen dish towel from Rawganique. Both options should provide you with a solution that is more absorbent than paper towels. They can be washed and will last longer than reusable bamboo paper towels.
Rawganique prices accurate as of 1/16/2019.
There are also a couple of other products that are similar to the bamboo towels but are produced in a way that allows them to be composted once they are worn out. I recommend checking out Wowables and If You Care (that is the companies actual name) Natural Reusable Towels.
Both of these will be able to absorb more than the natural fiber towels mentioned above but are likely to wear out sooner.
The Take Away on Bamboo Paper Towels
Ultimately, reusable bamboo paper towels are a great product that I will probably not buy again. They have really helped me to cut down on my paper towel waste. Although I do still use paper towels for the really gross messes like cat throw up.
I just need to get over my weird hang up about not using towels to clean up the messes. I will have to buy some good 100% organic fiber cloth towels that I can use in the exact same way I use these reusable bamboo paper towels but can then compost them once they are used up.
---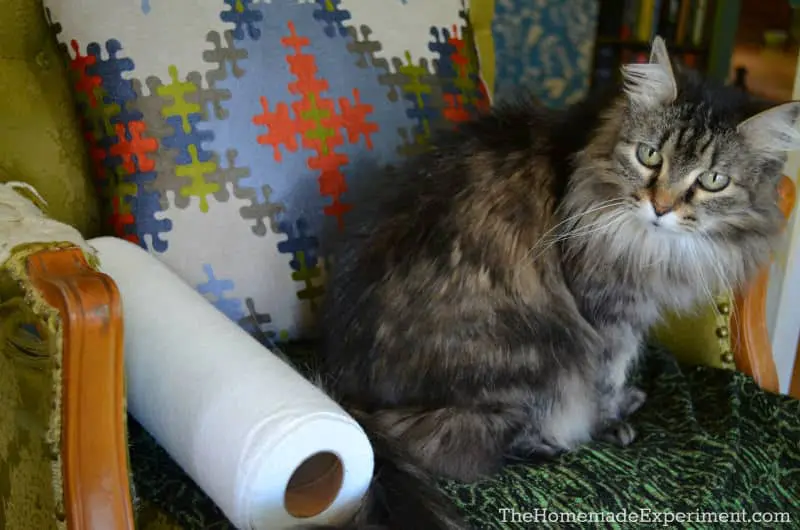 Let me know if you have any paper towel alternatives that you recommend in the comments!
Lance
Last update on 2023-12-03 / Affiliate links / Images from Amazon Product Advertising API