I am on the constant look out for ways to cut down on single use paper goods around the house. This time I am testing out the Wowable unpaper towels from Lola. In my search for the best reusable unpaper towels I came across Wowables.
My previous go to unpaper towel was the Bambooee's unpaper towel which I really liked when I first got them. However, after doing a little more research I found out that they are essentially a plastic(bamboo based rayon). You can read my whole Bambooee review here.
So, I decided it was time to find a new go to reusable paper towel.
I was a little skeptical of them at first because they felt a little gimmicky like they should be on one of those tv commercials that runs in the middle of the night with a way to excited guy having all of his life's greatest problems solved by some flimsy plastic gadget.
For example…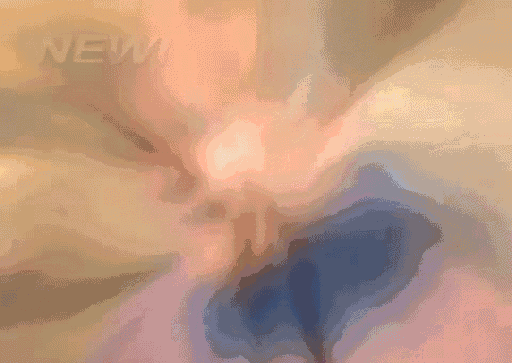 In the end I decided to give them a try and I'm glad I did.
You can also read my full post on the Best Unpaper Towels options.
Quick Summary
These things are great, I totally recommend them.
Wowables are basically just a roll of giant yellow thin swedish dish towels (you can check out swedish dish towels here).
They are tough, absorb spills really well, and they are a great size for tackling kitchen and household cleaning chores. They are also reusable/washable and compostable once they are worn out. They check all my boxes easily!
In the rest of the post I'll go into more detail about what I like and don't like about these as a resuable paper towel option.
First, Why Go Reusable?
I am personally trying to use a lot less single use items like paper towels, paper napkins, etc. Especially ones that just end up in the landfill.
According to Ocean Conservancy 13 billion pounds of paper towels are used in the United States alone. That is a lot of paper that is going straight to the landfill!
Single use items that can be composted are not as bad, but in general I am trying to cut down on as much waste as possible that goes to the landfill.
Unboxing Time
The Wowables arrived from Amazon in a tidy yellow roll with directions and care instructions.
When I opened the box I was a little surprised by how big the roll actually was. The roll is about the same size as a roll of paper towels.
While there are not nearly as many sheets as on a normal paper towel roll there seemed to be more sheets on the roll than I was expecting there to be.
You can actually put on a paper towel holder if you want to. I never really found the need to do this since after their first use you can't really re-roll the individual sheets.
What are Wowable Unpaper Towels Made Of
Wowables are really interesting. They are made of 70% wood pulp and 30% unbleached non-GMO cotton. This means that they can easily be composted once they have worn out.
How to Use Wowables
These are really easy to use as well.
You should wet them before each use and wring out any excess water before tackling your cleaning job.
Getting the wet seems to activate their absorbent abilities. If you use them while dry they will still absorb, but, they will take a bit longer to absorb that first amount of liquid.
You can then use whatever cleaner you want with these like a homemade glass cleaner or diy all-purpose cleaning spray. There's no need to baby them just use them as you would a big wad of paper towels!
Caring for the Unpaper Towels
To keep these things fresh and working to the best of their abilities all day everyday care is super simple:
Wash in the dishwasher on the top rack on the normal cycle.
or
Wash in the washing machine on the hot cycle for the best results.
Hang or lay flat to dry. (Wowables will dry out in only a couple of hours.)
That's it! Super simple.
Wowables are super easy to care for. Having to hang dry them is not as convenient as using the dryer. However, I haven't found it to be that much of an inconvenience and it certainly never stops me from using them!
How Well Do they Work?
They work really well actually.
I guess I should say more… In my testing around the house they were able to handle every job I threw at them.
They worked great for cleaning windows. They were perfect for cleaning counter tops in the kitchen. They held up really well when cleaning my rough wooden dining table.
And, they absorb a lot of liquid. I use these things like crazy whenever anything gets spilled. I follow the directions like a good boy. I get them wet first, wring them out, and then start dabbing at whatever has been spilled.
I am always a little surprised at how much they still absorb even though I have just gotten them wet. It feels counter intuitive, but it works.
How durable are Wowables?
Wowables ended up being much tougher than I thought they would be.
As I said above I threw everything I could think of at them. I started out with some easy things like cleaning glass, counters, scrubbing up a mess on my hardwood floors as with zero issues.
Then I ground them into my rough wooden dining table. I tried really hard to get them to rip or shred on my kitchen table but they held up great.
I can't say they will hold up to any surface (like rough cement, gravel, glass shards, etc lol) but they are more than tough enough for my everyday purposes. Oh, and in case it needs to be said, they are way tougher than normal paper towels.
How long do Wowables Last?
Well, I haven't worn any of mine out yet. So quite a while. You should easily get a dozen or more uses out of each towel. I am anticipating being able to wash each towel a couple of dozen times each. I will update this post though as my Wowables start to wear out.
Disposing of Wowables
You can just throw these in the garbage when they were out.
But, what's the fun in that!
Wowables are ready to be composted once they are worn out. Make sure they aren't too dirty with non-compost friendly things like meat, etc.
You are then free to add them to your compost heap. They should compost as usual with no issues.
I would also think you should be totally fine to add these to your city compost as well. However, you should check to make sure just in case. I don't want to lead you astray!
The Negative
I don't have a ton to say here. I really do like these, but here are my couple of small issues.
Color Choices
First, some people may like the colors Wowable offers. I personally, do not. I personally don't think that coloring them is necessary. I would love to see Wowable offer an undyed version as well.
I ripped it…
While these are relatively very tough. Much stronger than paper towels they don't have the same strength as a regular towel or even the bamboo unpaper towels I am replacing. Even stringer would be even better.
To be fair, I was trying to break it.
Drying
As I said in the care section above. Hang drying is a bit of an inconvenience, but not a deterrent.
Alternatives Abound…
There are a lot of alternatives you can go with. Although, I think this is one of, if not the best, solutions out there.
Check out my full Unpaper Towel Options post for some other great unpaper towel options.
Will I be buying these again?
Without a doubt! These are going to become my go to kitchen reusable paper towels. As my the Bambooee and Swedish dish towels I am currently using wear out I will use these in place of them both.
It's simple, these are as absorbent as swedish dish towels, as good at wiping up kitchen messes as normal paper towels, crazy reusable, and at the end of their life they are easily compostable. Win, win, win, win.
Pick yourself up a roll of Wowables from Amazon.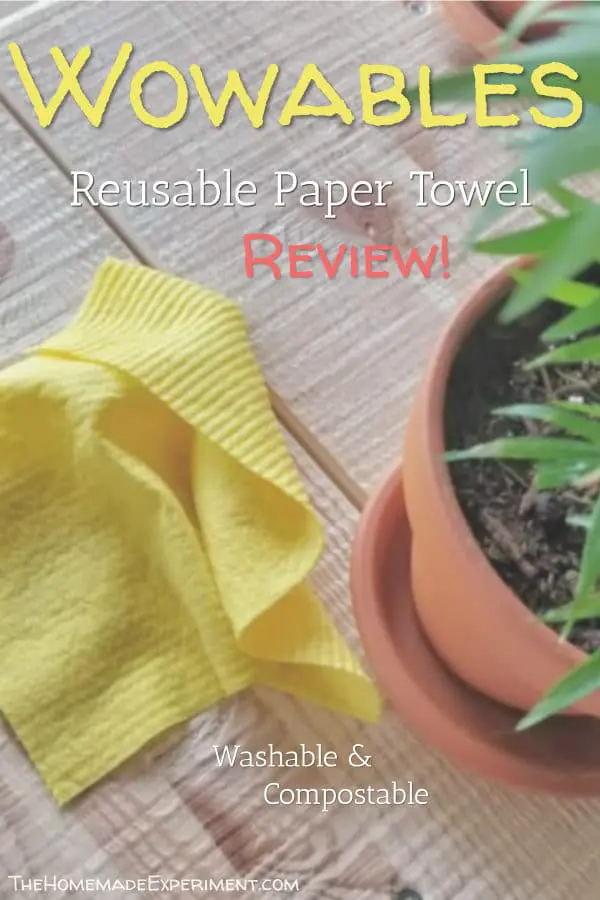 Last update on 2023-12-03 / Affiliate links / Images from Amazon Product Advertising API