Arrowroot as Homemade Deodorant Powder
Previously I've made homemade deodorant powder using a combination of cornstarch and baking soda. It's a pretty simple recipe to be sure, but I wanted to see if it even needs to be that complicated. I wanted to see if you really need both ingredients to make an effective deodorant powder.
I decided to try using starch and baking soda individually for several days each to find out either one can be used as effective homemade deodorant powder.
Ingredients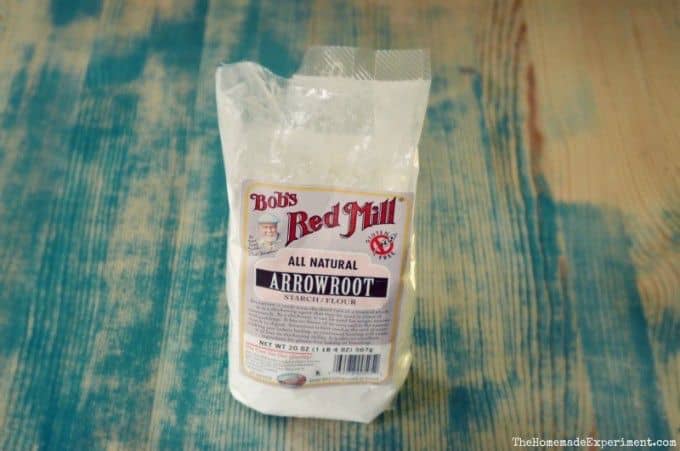 I suppose that the title for this post might be a little misleading. In reality you can use a few different starches to make deodorant powder, not just cornstarch. For this deodorant you can use any of these ingredients:
Cornstarch
Arrowroot Powder
or
Potato Starch
I know this isn't really a recipe; it is more of an evaluation of using a starch as deodorant powder without using baking soda.
Using Starch as Deodorant Powder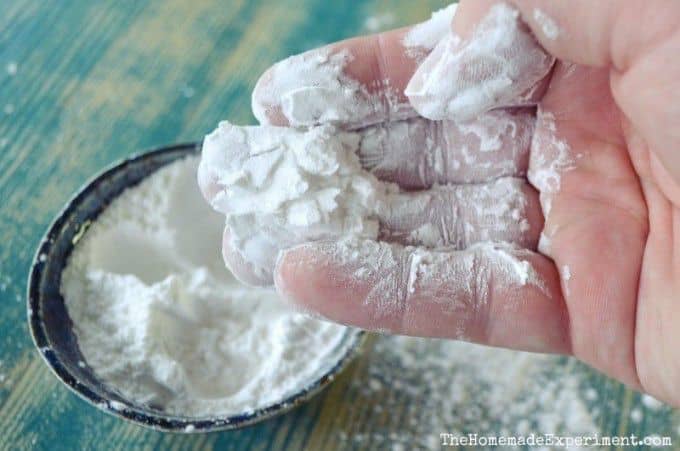 Buy a high quality Starch
Grab yourself some high quality cornstarch or arrowroot powder. For mine I'm using Bob's Red Mill arrowroot powder. I like to buy Bob's Red Mill or similar quality products because I know and trust what is in the product I am getting from them. Also, they are located only a couple of miles from where I live so why not!
Personally I don't have any issues with cornstarch, but I know that there are many people out there who are allergic or have skin irritation issues when using cornstarch. Try an alternative starch like arrowroot or potato starch to serve the same purpose with no skin irritation.
Apply the Starch
Take a small pinch of cornstarch and apply it evenly in your armpit. Try to dust it on thinly and evenly. It is best to apply this powder when your skin is dry. This will help to prevent the powder from clumping which is kind of gross.
That's it! Now enjoy the wonderful chemical free absorption of arrowroot powder!
How It Works
This actually works fairly well. As you might have guessed, this deodorant powder works really well at moisture control and absorption. It doesn't do the best job at fighting odor. However, it is better than nothing. If you're looking for the most simple deodorant possible and aren't interested in using baking soda as well, this deodorant powder is definitely worth trying out especially if you tend to not get very stinky.
This is a great minimal deodorant powder for people who don't get very stinky and would like a natural single ingredient option.
Check out my Homemade Deodorant Powder Recipe using both cornstarch/arrowroot powder and baking soda.
****
Thanks for reading! If you found this article helpful please like and share it!
-Lance
DIY Arrowroot Powder Deodorant Powder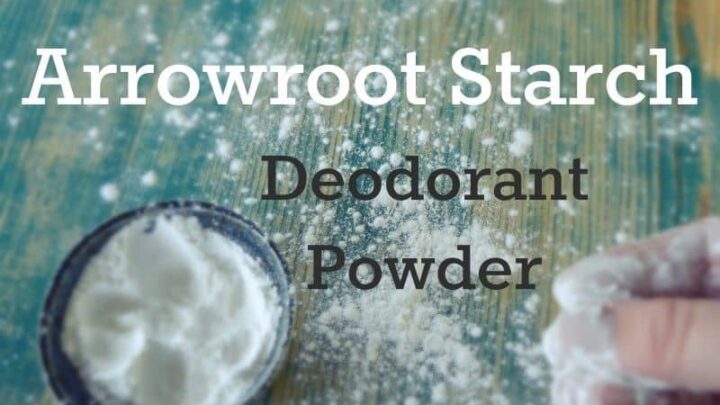 Here's a simple homemade deodorant powder using only cornstarch or arrowroot powder as a quick and easy diy deodorant remedy.
Materials
High Quality Arrowroot/Cornstarch/Potato Starch
Instructions
Take a pinch of chosen starch powder and apply a thin even layer on to dry armpit.
Walk around feeling nice and dry!