In this post we will make ourselves a super easy diy baking soda fridge deodorizer.
I have already made a diy charcoal fridge deodorizer and honestly I think that deodorizer works way better than this one does so be sure to check that one out before you move on with your day.
And, if you are feeling particularly lazy today(I'm pretty lazy, I won't judge) Amazon also has some great fridge deodorizers my personal favorite is from Moso Natural.
But! If you are looking for a fridge deodorizer you can make really quickly, in like under a minute, and you don't just happen to have a bag of activated charcoal laying around like I do then this is a good first step in the fight against the odors that lurk inside your refrigerator!
Enough intro, let's make your homemade baking soda fridge deodorizer. GO!
Baking Soda Fridge Deodorizer Ingredients
Ok, seriously, this thing is ridiculously simple. Grab yourself:
Told you, easy! Let's make our fridge deodorizer!
Prep a Small Vented Container
This my homemade baking soda fridge deodorizer I will be using a small 4 oz mason jar with a lid that I have perforated with a nail.
You can see how I made made the lid in my homemade mason jar shaker post, it's super easy and you will be ready to shake or deodorize to your hearts content once you're done!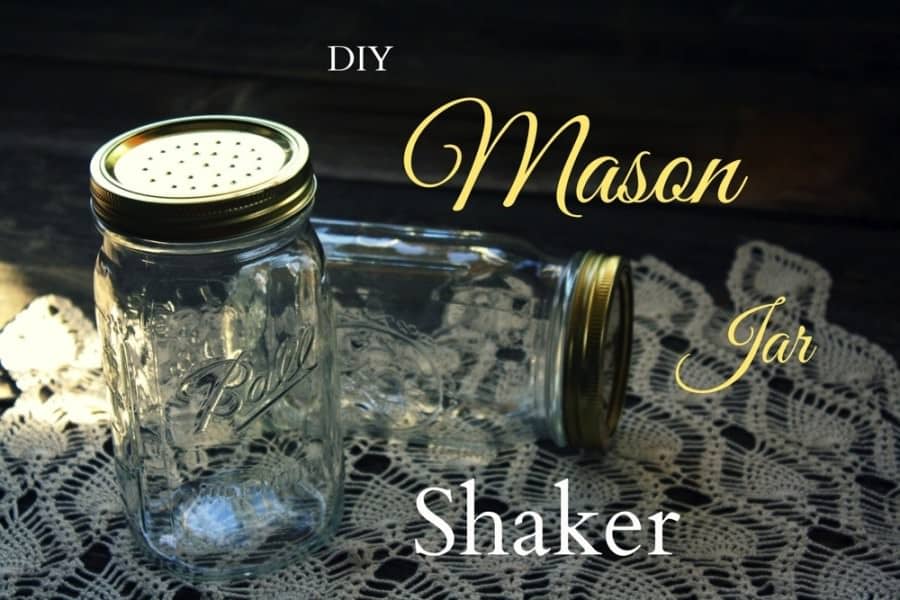 If you want to go the less hammery route you can pick up some really cute and versatile patterned mason jar lids on as well.
These mason jar lids will work great for this project, but since the holes on these lids are so much larger be careful not to tip them over or you might end up with baking soda all over your fridge.
But hey, that might be a good thing, if you do spill the baking soda you can just go ahead and treat it as a bit of scouring powder and give your fridge the deep clean it's overdue for.
Add 3 tbsp Baking Soda
Now add in your 3 tbsp of baking soda. You can use any kind that you like. Arm&Hammer, Bob's Red Mill, or whatever your favorite kind maybe will work for this recipe!
Baking soda has a long history of being used as a cleaner and a deodorizer. You can read up on Wikipedia for a bit more detail if you want on the history and usage of sodium bicarbonate (baking soda).
Fridge Time
Ok, now grab your lid and screw it on tight. Boom, we just made ourselves a quick and easy baking soda fridge deodorizer in just a couple of minutes, give or take a few extra minutes for some hammering if you went that route.
You want to make sure that your fridge deodoizer is placed somewhere in the fridge that gets good air circulation. You can totally put it in a drawer if you want to, but I usually don't because the drawers in my fridge at least don't seem to get a lot of air circulation.
When I put my deodorizer in one of the drawers it just doesn't seem to do the trick. Now if you load all your stinky things into one drawer and then you put the fridge deodorizer in there with them that would work great!
I usually opt to put my deodorizer in a door shelf or on the middle shelf towards the back of the fridge. Both places I am personally less likely to knock it over and spill it all over the place.
Or Freezer
This will also work great as a diy freezer deodorizer as well. So if you have a stinky freezer make yourself a second one and throw it in there(please don't really throw it)!
Does Baking Soda Work to Deodorizer Fridges?
In short yes, baking soda does work pretty well for deodorizing a fridge. Baking soda is the fridge deodorizing classic for a reason, it works.
But, these days, I think there are better options. My current favorite way to fight fridge odor is with a diy charcoal fridge deodorizer. I find that the charcoal does a better job of absorbing(technically it adsorbs) odors from the fridge than the baking soda does.
If you need something to deodorize your fridge like right now (and cleaning is not the issue) and you don't have a bag of charcoal powder laying around then baking soda is the place to start!
---
Go ahead and make your own baking soda fridge deodorizer and let me know how it goes in the comments!
Lance
Last update on 2023-12-02 / Affiliate links / Images from Amazon Product Advertising API